From Wikipedia, the free encyclopedia
(Redirected from Hyman Lipman)
On March 30, 1858 Hymen L. Lipman patented a pencil with an attached eraser (U.S. Patent 19783). It was later declared invalid because his invention was actually a combination of two already known things with no new use.
1875 U.S. Supreme Court case that revoked Lipman's patent<![if !supportNestedAnchors]><![endif]>
1946 Maureen Lipman
Maureen's<![if !supportNestedAnchors]><![endif]> film career began in 1967 when she played Sylvie in Up the Junction and this was followed in 1969 by School for Unclaimed Girls (aka Hell House Girls in the UK) in which she played Sarah; and Gumshoe in 1972 in which she played Naomi.
Maureen Lipman was born on 10th May 1946 in Hull, Yorkshire, England. Her father was a Jewish tailor and she was press-ganged her into acting by her mother Zelma, who used to take Maureen to the pantomime and push her onto the stage. She studied at the London Academy of Music and Dramatic Art and made her acting debut in The Knack in 1969. Since then she has appeared in a number of West End productions, including See How They Run (1984); Candide; Lost in Yonkers and her one-woman show Re Joyce - her homage to her heroine Joyce Grenfell. In 28 years in the profession Maureen has only been out of work for four months - and that was when she needed major surgery to remove a tumour at the top of her spine, which was threatening to paralyse her. To many people, Maureen Lipman is Beattie from the British Telecom advertisements which won her an award for "You got an Ology?", but in reality she has done so much more.
<![if !supportNestedAnchors]><![endif]> <![if !vml]>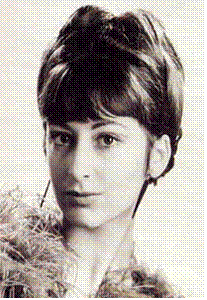 <![endif]>
During many years successful composer and arranger Berry Lipman provided us with a string of exquisite Party albums, each bearing enticing Latin passions and an intoxicating Disco flair. Born as Friedel Berlipp he began his career in the age of seven with classical violin lessons and compositional studies. He got his first professional engagement as a musician in 1945. He arranged for several radio stations and soon became chief arranger, studio orchestra leader and house composer for EMI Germany, where he tailored hits for Gitte, Conny Froboess, Chris Howland, Lale Andersen, Cliff Richard and many others. Later he added work with international artists such as Charles Aznavour, Dalida and Zarah Leander to his list of accomplishments. The German branch of Vogue offered him the position of production head in 1964, where he produced Petula Clark, Pat Boone, Billy Vaughn and JonnyTeupen, among others. In these days "Berry Lipman" was born.
Since 1967, Berry Lipman has worked steadily as a freelance producer. With the singer James Lloyd he hit it big with an international number one song, "Keep On Smiling". In the same year, Lipman founded the Berry Lipman Orchestra, for which he created the so-called original "Berry Lipman Sound". The results were instant classics that, nowadays, in the age of the Easy Listening revival, still possess every nugget of the original charm.
<![if !vml]>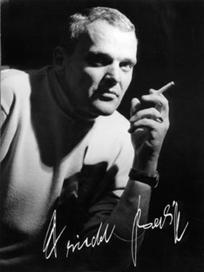 <![endif]>
Doug Lipman
Brief Bio.
Doug Lipman, the foremost storytelling coach in the United States, is popular there and abroad as a performer, coach, author, and teacher. Doug's storytelling grew out of his work as a pre-school and music teacher in the 1970's. He has been teaching and coaching storytellers since 1979 and, in the last 10 years, worked extensively in the corporate sector. In addition to his workshops and classes on all aspects of storytelling, Doug has published numerous books and released instructional videos, audiocassettes, and multi-media courses such as the Storytelling Workshop in a Box™.
<![if !vml]>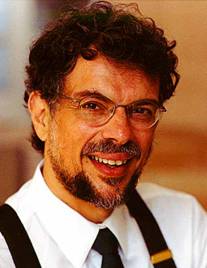 <![endif]>